October 1, 2020

0 Comments
Central Visayas Chapter
History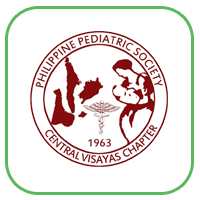 The PPS Cebu Chapter was founded in February 28, 1963 by 20 pediatricians who were advocates for the welfare of children.
Dr. Pablo Abella was the first president of the chapter. Community service, child advocacy and continuing medical education were the cornerstones of the society right from the start.
The interhospital case conferences, pediatric advanced life support (PALS), neonatal resuscitation programs(NRP), residents in service examinations and annual postgraduate meetings form the basis of continuing educational program through the years. Due to the 2020 pandemic, innovative webinars with an attitude were added to the list.
Community projects ranged from GOBI (growth monitoring, oral rehydration, breastfeeding, immunization), asthma and epilepsy camps, kubeta sa barangay, parents for asthmatics, books of love program, and operation second chance. The latter was geared towards children in conflict with the law.
Our programs are funded through a wide variety of sources including membership dues and revenues from continuing medical education activities.
PPS CV with its 327 pediatrician members in Cebu, Dumaguete and Bohol dedicate their efforts and resources to the health, safety and well being of the Filipino child, as it has always done so from its inception.