February 24, 2017

0 Comments
           For so many years, pediatricians have been visiting the PPS office to seek help and practical guidelines about clinical practices. Almost without exemption, we went because of the various concerns and queries including financial matters.
            Our PPS group in Marikina and Rizal was fortunate to be visited once again by no less than the PPS President, Dr. Alexander O. Tuazon, as he had promised during our first meeting in August 2016. He was accompanied by PPS Treasurer Dr. Florentina U. Ty. and was held at the CVJ Clubhouse in Marikina City on February 23, 2017, the activity was participated in by almost a hundred PPS members.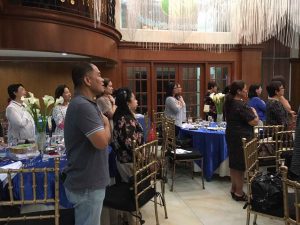 The activity began with the invocation led by Dr. Lolita Uy. A discussion about the joint advocacy of the PPS and the American Academy of Pediatrics on Immunization was echoed by our representative Dr. Soidemer Claire C. Grecia who attended the workshop at  the PPS Building last November 16 and 17, 2016.  Dr. Tuazon also shared that this call is a continued project of the immediate past president , Dr. Milagros Bautista. Concerns with the vaccine surveillance and tally forms, to be submitted by private pediatricians, were being raised.
            The president was excited to talk about the upcoming 54th Annual PPS Convention which will be held on April 2-5, 2017. New policies on registration and changes in the schedule of the PPS business meeting were mentioned. Improvement on the online "paperless" registration and banking transactions, developments on the PPS building and improved PPS website were also discussed. He answered questions about CPD PPS units and their relation with the new PRC guidelines on license renewal.    He also mentioned about his plans to come up with a joint advocacy with AAP regarding tobacco smoke during his term as president.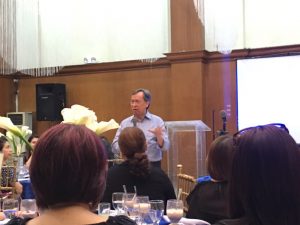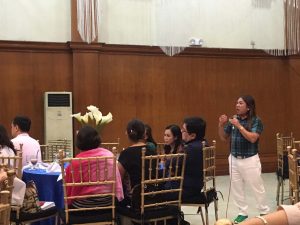 To keep us abreast with the modern technology, Dr. Tuazon gave us a glimpse of the future with the introduction of PPS Mobile App, exclusively for members. This is going to be a useful tool kit equipped with innovative features to aid us in our practice such as growth charts, blood pressure charts, etc.
           Convention badge and kit retrieval forms were distributed among pre-registered members during our meeting and many purchased the newest 4th edition PPS TB Handbook. A "traditional" group photo with the president concluded the night. We are looking forward to the next visit .The activity was organized through the efforts of Drs. Martini Ventura and Norlyn Rosadia.
This article was contributed by Dr. Ruth Atibula. Photos were shared by Drs. Lolita Uy , Joy Ricafrente and Ruth Atibula.