17th ASEAN Pediatric Federation Congress
17th ASEAN Pediatric Federation Congress
April 30, 2020

0 Comments
17th ASEAN Pediatric Federation Congress
Announcement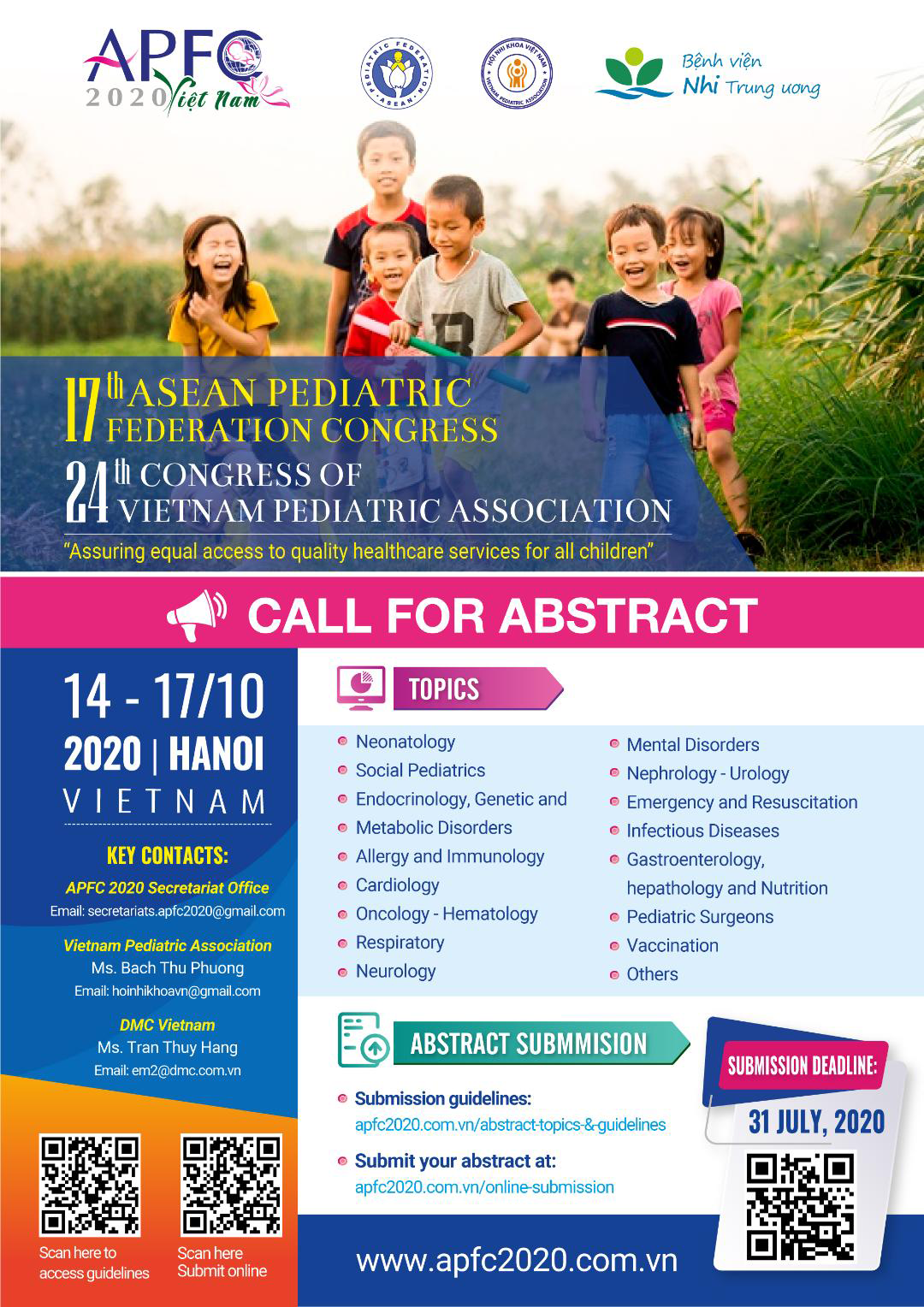 Dear Colleagues, Partners and Friends,
With the approval of the ASEAN Pediatric Federation, Vietnam Pediatric Association (VPA) in cooperation with Vietnam National Children's Hospital will organize the 17th ASEAN Pediatric Federation Congress (APFC 2020) and 24th Annual Congress of Vietnam Pediatric Association from 14th – 17th October 2020 in the National Convention Center – Hanoi, Vietnam.
The chosen spotlight of the Congress is "Assuring equal access to quality healthcare services for all children". The organizing committee cordially invite doctors and students to submit your abstracts to the APFC 2020. This is a great opportunity to present your work to delegates who are experts from all around the world.
Submit your abstract at: http://apfc2020.com.vn/online-submission
For further information, please access at: http://apfc2020.com.vn/
We will send more information about the Congress in the future. We are looking forward to welcoming you in Hanoi, Vietnam soon.